Meet our team
Inniss Physical Therapy has been owned and operated by Bruce and Leah Inniss since its opening in 1985.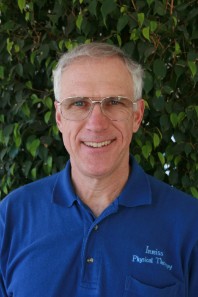 Bruce B. Inniss MS, PT, OCS
Born and raised in San Diego, Bruce graduated from San Diego State University in 1977 with high honors and distinction in his major of physical education. He attended the University of Southern California (USC) and earned his Master's of Physical Therapy from 1977-1979. He became licensed as a physical therapist in February 1980. Since that time, Bruce has worked exclusively in outpatient physical therapy practices. He was the director of Physical Therapy for the San Diego Sports Medicine Center from November 1981 through 1985. In 1985, Bruce and his wife Leah started Inniss Physical Therapy. Bruce has extensive course work on a variety of orthopedic physical therapy topics including joint mobilization, muscle energy techniques, MET, cranio-sacral, shoulder, foot and ankle rehabilitation. Bruce first obtained the Clinical Specialist in Orthopedic Physical Therapy in 1996. He has re-certified as a Clinical Specialist in Orthopedic Physical Therapy in 2005 and again in 2016. B. Inniss, P.T.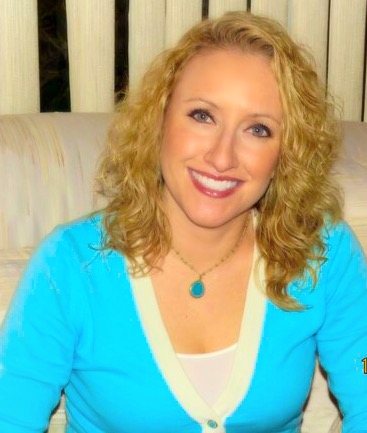 Darlene Schaeffer PT, DPT, CSCS
Darlene is a San Diego native and loves outdoor activities. She received her Doctor of Physical Therapy from USC in 2003. She became a certified strength and conditioning specialist through the National Strength and Conditioning Association in 2002. She is a member of the American Physical Therapy Association. She received her Bachelors of Science in Exercise Science with emphasis in Physiology and a minor in Nutrition Science with emphasis in biochemistry from UC Davis.
Specialties: Sports Medicine/Sports related Injuries, Orthopedics, Sacroiliac Joint Dysfunction, Geriatrics, Visceral manipulation, Craniosacral Therapy, Strain CounterStrain Therapy, and Vertigo/balance disorders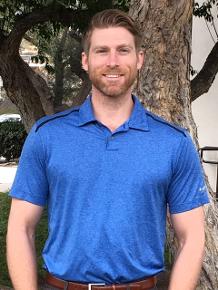 Grant Jochem PT, DPT
Grant was born and raised in sunny San Diego received his Doctorate of Physical therapy from the University of St. Augustine in 2018. He specializes in orthopedic manual physical therapy including spinal manipulation. His has an affinity for treating athletic injuries using sport-specific exercises to improve competitive performance. Additionally, he is well versed in the treatment of balance, vertigo and neurological disorders. When his is not in the clinic, he enjoys time outdoors hiking, surfing, and playing various sports.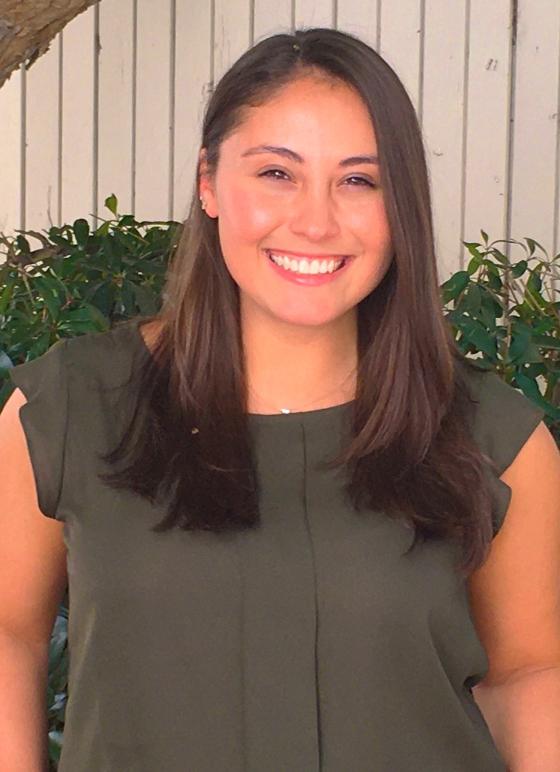 Julie Marazzo PT, DPT
Julie is a New York native who graduated from Long Island University with her Doctorate of Physical Therapy in 2019. During her undergraduate career she earned her BA in Dance and BS in Exercise Science from the University at Buffalo in 2014. Originally a dance major, she became interested in pursuing physical therapy after many of her friends were injured during performance. Julie specializes in treating orthopedic and sports injuries. She has experience treating many professional dancers and athletes including performers from Disneyland as well as professional ballerinas. When she is not working in the clinic you can find her teaching local fitness classes at Pure Barre, as well as hiking and enjoying time at the beach.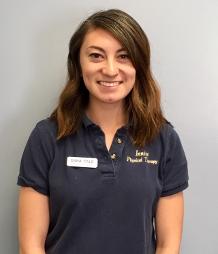 Dara Cale Office Manager/PT Aide, BS
Dara recently earned her Bachelor of Science in Kinesiology with an emphasis in Pre-Physical Therapy from San Diego State University. She was born and raised in the San Diego. She plans to continue her education and obtain a Doctorate in Physical Therapy, in the near future. She hopes to later specialize in working with patients with neurological and orthopedic disorders.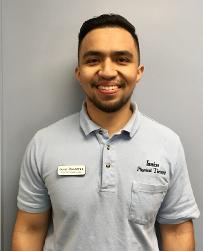 Jose Dorantes PT Aide, BS
Jose is a graduate of San Diego State University with a degree in Kinesiology with an emphasis in Physical Therapy. Jose is fluent in Spanish and looks forward to earning his Doctorate of Physical Therapy.His passion for health and wellness extends into to personal training as well as snuggles with his new puppy.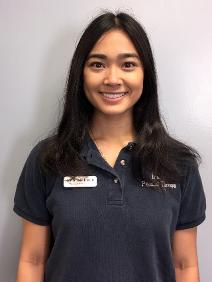 Erin de Leon PT Aide, BA
Erin double majored at San Diego State University and received a Bachelor of Arts in Dance and Kinesiology with an emphasis in pre-physical therapy in 2018. She was born and raised in the Bay Area, but has lived in sunny San Diego the past five years. She hopes to continue her studies to become a Doctor of Physical Therapy in order to inspire the overall health and wellness of every person she meets. When she's not in the clinic or dancing, she adventures to new places, spends time with family and friends, and cooks up different recipes to try.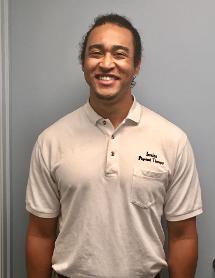 Kai Simmons PT Aide, BS
Kai is a recent graduate from San Diego State University where he received his Bachelorof Science in Kinesiology with an emphasis in Pre-Physical Therapy. He hopes to earn his Doctorate in Physical Therapy in the near future. Outside of the clinic, Kai enjoys playing sports with his friends, spending time outdoors, and cooking.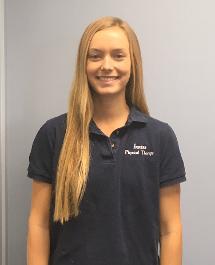 Nicole Schumacher PT Aide
Nicole was born and raised in Orange County, making her the beach bum that she is. She is currently studying at San Diego State, majoring in Kinesiology with an emphasis in Pre-Physical Therapy. After completing her undergraduate, she plans on going to graduate school. Nicoleis passionate about nutrition and health. Outside of the classroom, you can find her hiking, surfing, hitting the gym, making new recipes, or traveling.
© Copyright Inniss Physical Therapy